Residential Pressure Washing
‌ Soft Wash House Washing
‌ Driveway & Concrete Cleaning
‌ Paver Cleaning & Sealing
‌ Gutter Cleaning & Brightening
‌ Deck & Fence Restoration
Are you looking for an affordable pressure washing contractor? Tejas Softwash is a locally owned and operated contractor offering Humble, TX and the surrounding communities with quality pressure and power washing services for your home or business. We are proud to offer quality exterior and fleet washing services for your home or business as well as new construction cleanup.

Our courteous, knowledgeable technicians have the tools and training for all your roof, siding, driveway, and other exterior cleaning needs. We work directly with each client to understand your cleaning needs and budget. Whether you're looking for a small, one-time project, or full cleaning services on a recurring schedule, we can offer the services you need at prices you can afford.

Contact us today for additional information or to schedule your next cleaning service.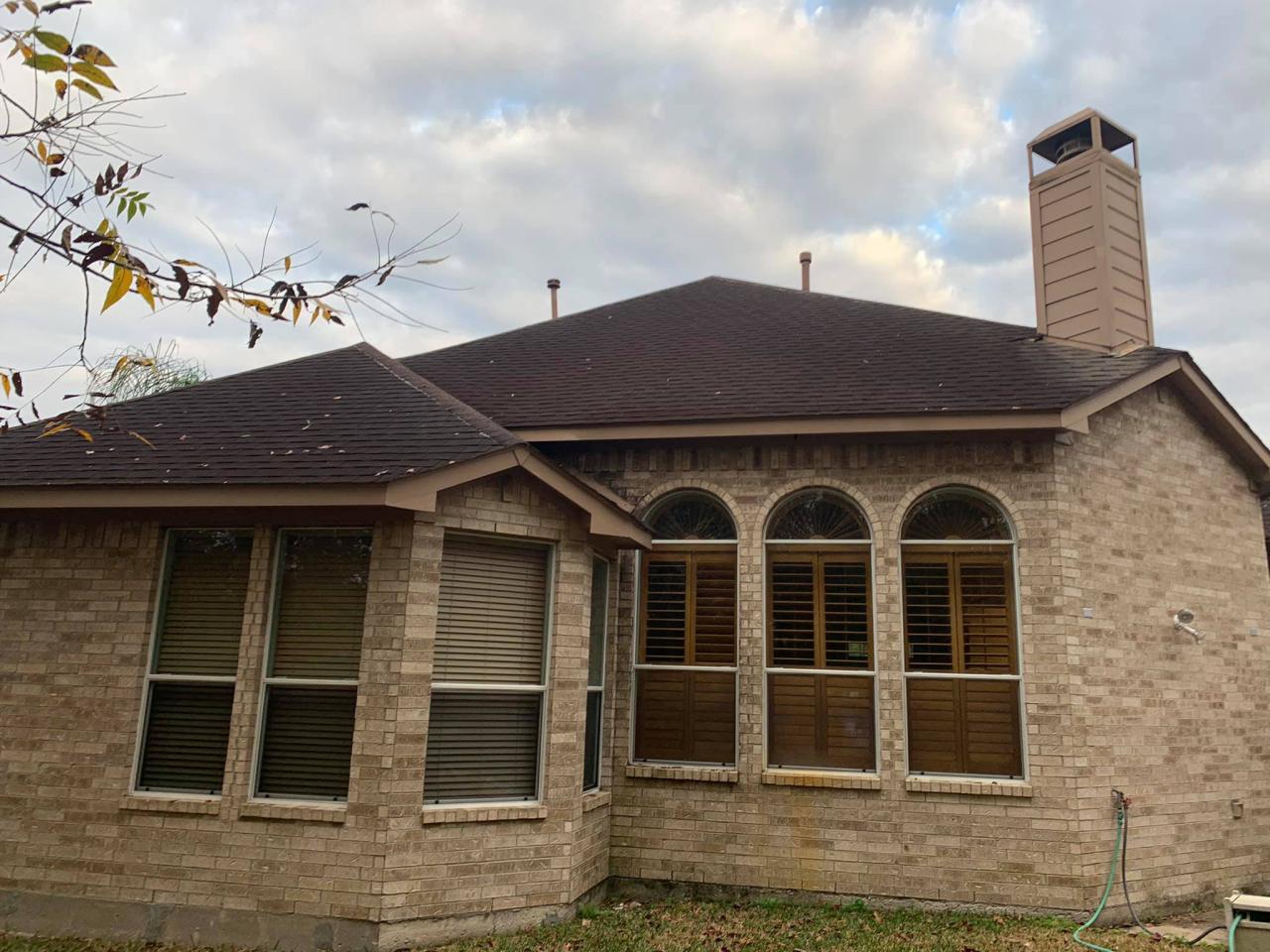 Driveway & Concrete Cleaning
Keep all of your hardscapes clean and pristine with regular pressure washing services from Tejas Softwash.

We keep driveways, patios, walkways, retaining walls and landscaping throughout the Humble, TX area looking great. Whether you're just looking for a spruce up, or you have a much tougher cleaning project, we have the equipment and experience to handle jobs of almost any size. Our processes remove a variety of dirt and foreign matter that can cause your property to look dull or dingy.

We use safe yet effective solvents and solutions to protect your home or business from damage or from harming plants or lawns around your structures. Contact Tejas Softwash today with your questions and let us tell you more about our available cleaning services.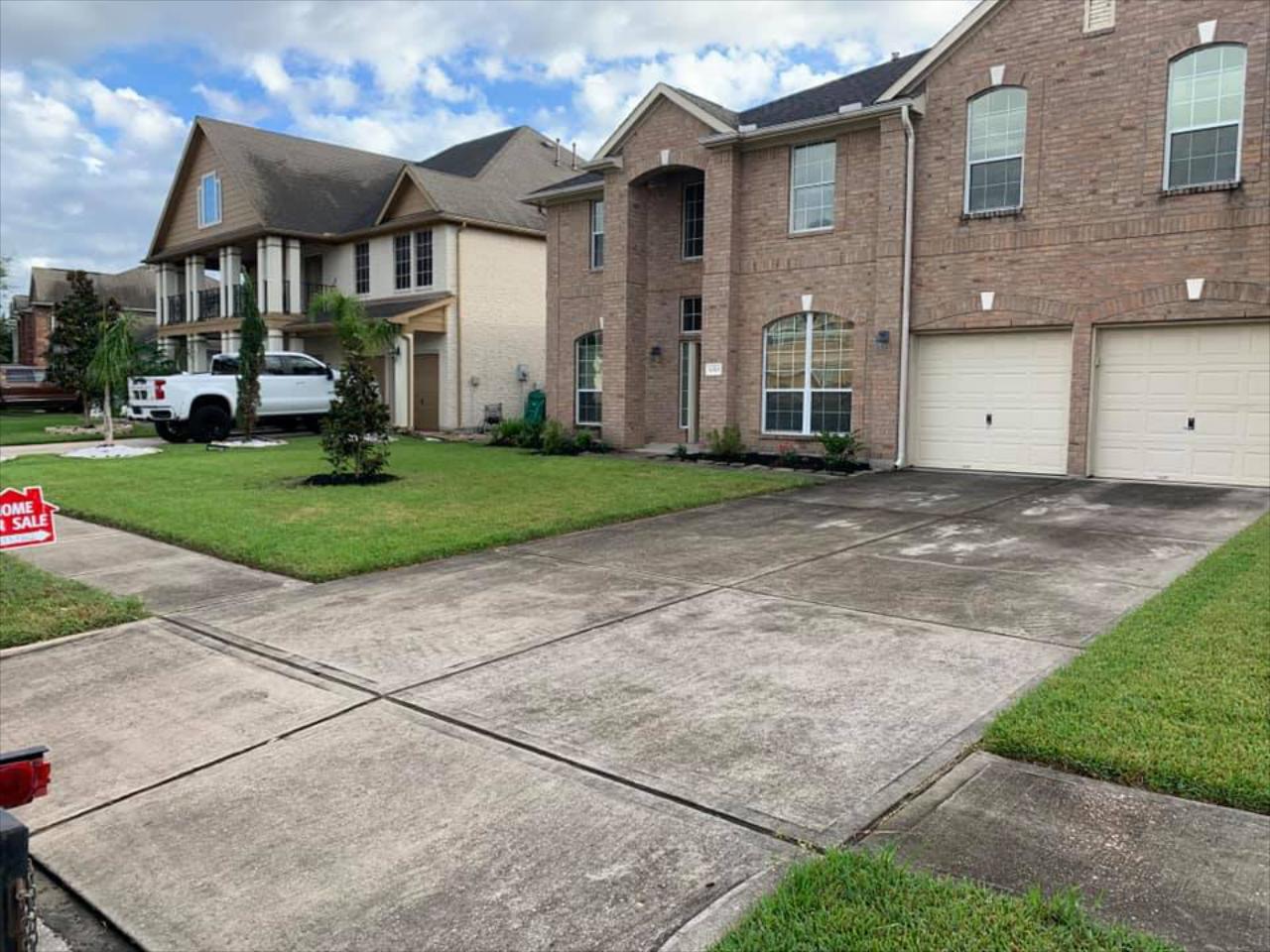 Paver Cleaning & Sealing
Are you looking to cope with heavy vehicular traffic or simply want to keep the driveway well-maintained? Then you will get amazing results with the parking lot cleaning services offered by us at Tejas Softwash. We are your preferred cleaning partner when it comes to diverse and complex concrete and pavement cleaning requirements.

Your paved area may suffer from the growth of algae and mildew. The result is a slippery surface that can compromise people's safety. Moreover, such issues lend an unkempt look to the paved driveway creating a disheveled appearance overall for your property.

With Tejas Softwash, you can easily and safely get rid of these problems. Our crew uses the most effective yet eco-friendly washing and cleaning solutions. This will offer a host of advantages, such as:
A well-maintained look to the driveways and paved surface
Restore the clean and tidy overall property appearance
Ensure a safe walking surface for people without the risks of slips and falls
You need not worry about slippery concrete surfaces and the build-up of dirt and grime anymore. Rely on our team that restores the original look of the surface and ensure safer surfaces on
Driveways
Paved Walkways
Parking Lots
Other similar paved surfaces
We use power washing for 100% elimination of dust and grime that may have accumulated on the surfaces.

Go ahead and make your driveways look inviting to family and friends. Call us at Tejas Softwash, for driveway and parking lot cleaning services.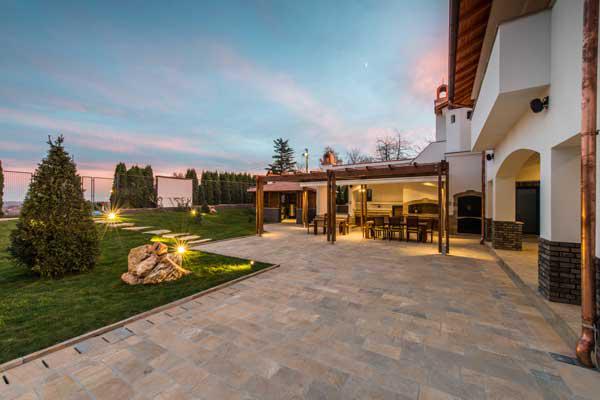 Gutter Cleaning & Brightening
Clean gutters is one of the best ways to prevent water damage as well as mold and mildew from forming in your roofing structure. Our technicians make sure to clean up your gutters to keep your roofing system working at it's peak and help to preserve the service life of your roofing materials.

Let us help answer your questions. Contact Tejas Softwash today and let us tell you more about the process and get you set up with a service appointment.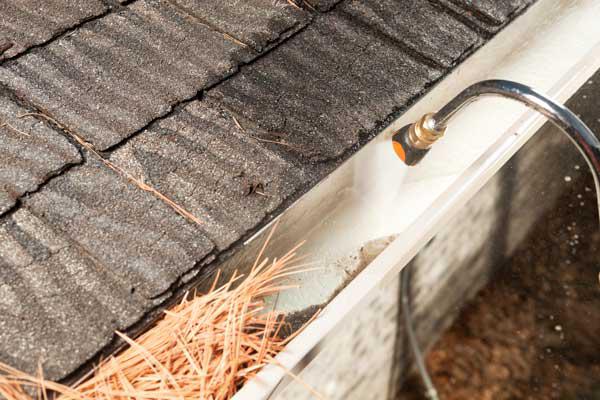 Deck & Fence Restoration
Your property needs the deft hands of our crew to clean up various types of surfaces inside and outside your home.
At Tejas Softwash, we offer our washing and cleaning services for your fence, patio, and deck. When you are ready to have friends and family over, you need to create an amazing impression on them with a well-maintained property.
Let us help you in achieving this goal.
Our team uses the right tools and solvents that are ideal for a particular surface. This way, we take care of various materials like stone, wood, metal, or cement. We use best-in-class cleaning solutions that are safe and effective. See how we eliminate years of mildew and algae with our high-quality washing and cleaning services.
Enhance the look of the surfaces and make your property look inviting with a bit of help from us at Tejas Softwash.